Luxury Aloha Homes For Sale
Search Homes in Aloha Beaverton, OR
Start searching luxury homes for sale in Aloha Beaverton, OR. If you would like more information on any of the Aloha luxury home listings you see below, just click the "Request More Information" button when viewing the details of that property. We can provide you with disclosures, past sales history, dates and prices of similar luxury homes recently sold nearby, and more.
And, if you haven't already, be sure to register for a free account so that you can receive email alerts whenever new luxury home listings in Aloha come on the market. Also contact us for more information about Aloha luxury homes for sale or to schedule a home tour at your earliest convenience.
Read on below the listings for more information about the Aloha Neighborhood
Search Aloha Homes For Sale
September 27, 2023
Pending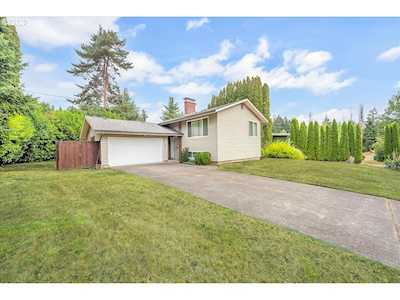 17665 SW Butternut DR
Beaverton, OR 97007
Pending 17680 SW Alexander ST
Beaverton, OR 97003
Pending 7169 SW Oliver TER #A
Beaverton, OR 97078
More about the Aloha Neighborhood
Beaverton's Aloha neighborhood sits just west of downtown along Highway 8 and includes the Tualatin Hills Nature Park, several smaller neighborhood parks and dog parks, shops, restaurants, and multiple residential neighborhoods. While not its own city, Aloha is an unincorporated community in Washington County just west of downtown Portland. It's home to about 50,000 residents and was originally known as Wheeler Crossing. The origin of the name Aloha is actually disputed with some saying it was named after Robert Caples, a railroad worker but were unsure exactly why it was named Aloha.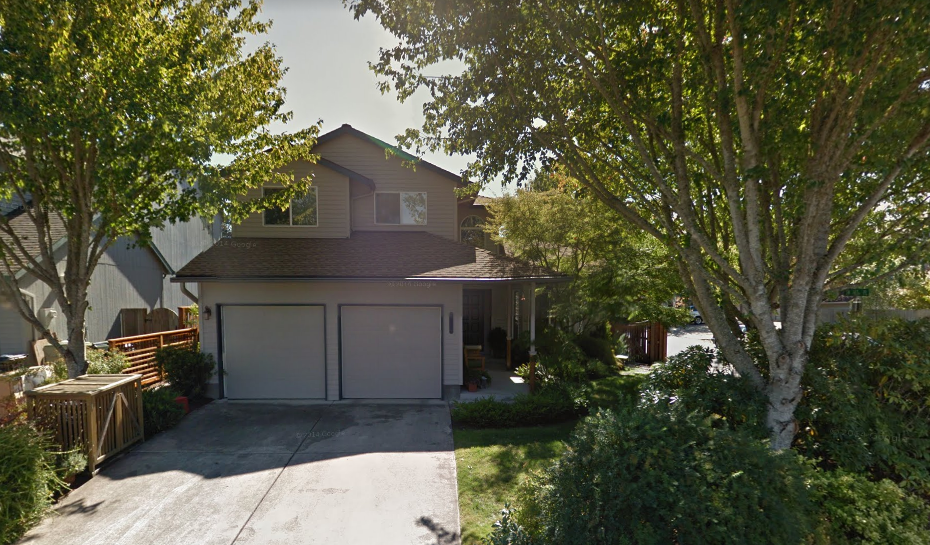 In 1983, Joseph H Buck Lane that his Uncle, the first postmaster in the area Julius Buck, named the office Aloah after a small resort on Lake Winnebago in Wisconsin. Unfortunately, the last two letters were transposed by the post office during the process and the local pronunciation and name stuck with Aloha. The small community attempted to incorporate in 1984 but the regional boundary commission stopped any effort after determining the community could not provide the needed municipal services of a regular city. So today, Aloha, sitting along Highway 8, is its own little residential community.
Aloha Neighborhoods
There are several distinct neighborhoods within Aloha including North Aloha, South Aloha, Central Aloha, and Cooper Mountain, which also includes a Nature Park. This area has been rated one of the best suburbs to raise a family in the entire state of Oregon. 70% of residents own their own home and there's a median home value of about $330,000 with the median rent of about $1400.
Why live in the Aloha Neighborhood?
There are plenty of reasons to choose the Aloha neighborhood. You're no more than about 20 to 25 minutes from downtown Portland, and you're actually located in the coveted Beaverton city offering great light rail networking and easy commuting into downtown Portland.
The Aloha neighborhood actually has great Korean food! I know, you're probably thinking that they should have Hawaiian food, but actually, this is Portland's main concentration of Koreans and Korean Americans. This means there's a very high standard of Korean dining throughout Aloha. If you love bibimbap, deopbap and all the amazing little dishes that come with your Korean meal, you have to check out the Aloha neighborhood. One Korean Restaurant is my favorite located at 6159 SW Murray Blvd.
The abundance of natural areas. The Aloha neighborhood has a lot of parks including Trachsel Meadows Park with great walking and hiking trails, Paula Jean Park, Whispering Woods and Chantal Village Park nestled around the Beaverton Creek, Seminole Park, Willow Creek Park, Beaverton Creek Greenway, Vendla Park and of course the largest, The Tualatin Nature Park and the Beaverton Creek Wetlands.
The Tualatin Hills Park is located just off of Southwest Tualatin Valley Highway and SW. Millikan Way. You'll find miles of fantastic trails, art installations, nature programs in education, wildlife, picnicking areas, restrooms, and more. It's open daily from dawn till dusk and covers over 224 acres and nearly 5 miles of trails.
Aloha Schools
Residents with school-age children are located in the Beaverton School District and are typically assigned to the Kinnaman elementary school, the Mountain View middle school, and the Aloha high school.
"I am very pleased so far with the teachers, staff, programs, and facilities at Kinnaman Elementary. I plan on having my daughter continue her schooling here, as well as have her 2 younger siblings attend when it's their time."

"My girls loved the music program and math teachers. I felt like the teachers cared. It's a hard age and the diversity at the school is a plus." [Middle school]

"I have had 5 children attend Aloha over the last 15 years and have loved this school. You find the negative if you look for it, but this school offers the most AP classes of any in the state, encourages the students to succeed and challenge themselves and is much more supportive and inclusive than the neighboring schools. If you want a challenging education, you can find it at Aloha. Sports are about doing your best and not just being the best. Arts and music are appreciated and supported too. We have loyal and supportive teachers and parent groups." [High school] - GreatSchools.org
Aloha Homes for Sale
At any given time there are roughly 10 to 20 properties for sale in the Aloha district. Several of them are older homes that have either been refurbished or need a little TLC, and some feature brand-new homes built on older lots. There are a few townhouses but not so many condominiums. Home prices range from $400,000-$900,000 on average. Most homes have no homeowner association dues but newer subdivisions may have implemented HOA fees. Browse available listings above for all homes for sale in Aloha or contact my office to schedule a showing at any time.
Contact Matin Real Estate Group