3 Things to Know About Conventional Home Loans
Posted by Jordan Matin on Saturday, November 21, 2020 at 8:42 AM
By Jordan Matin / November 21, 2020
Comment
When purchasing a home, you might notice there are multiple different types of home loans. From VA, to Conventional, oftentimes buyers are stuck wondering what the difference is, which is best, etc. While there are many different types of home loans, a conventional loan is most often used. While some cases may allow or require a different loan, here are a few reasons why so many buyers choose to use a conventional loan for their real estate purchases.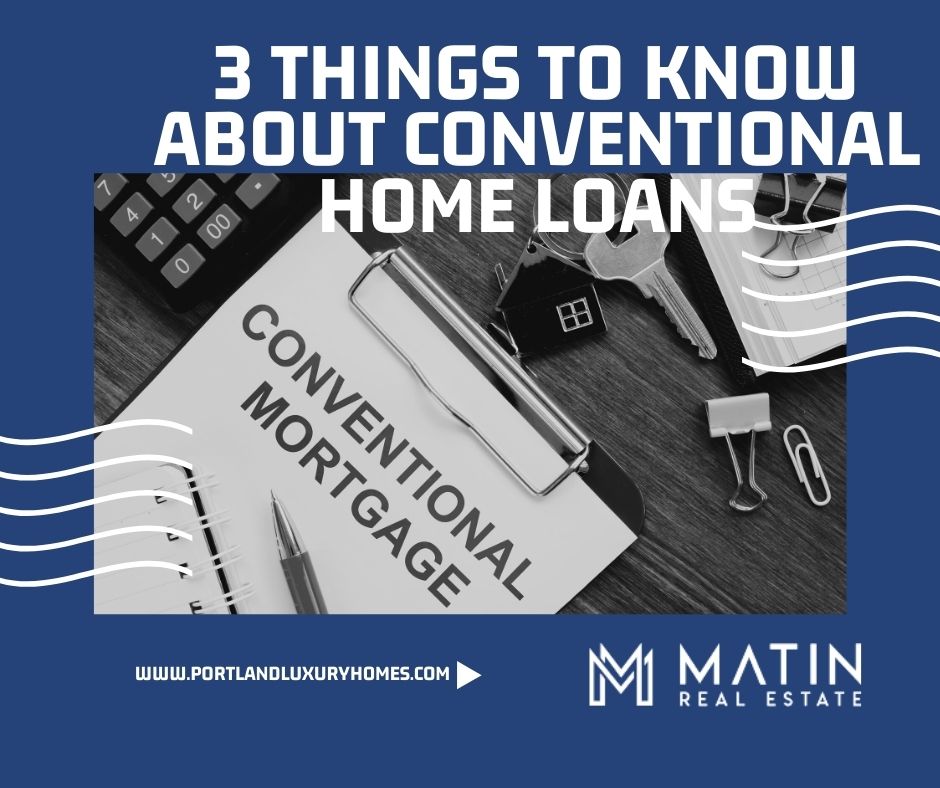 #1 Highly Usable
Conventional Loans are highly usable, meaning that they can be used on more than one property type. Some loans will require you to use the home as a primary residence only and all other purchases will not be approved, however, whether your real estate purchase is for a primary residence, second home, rental property, investment, etc. you can still be qualified for a conventional loan. Due to this, a conventional loan is used by both first time home buyers as well as real estate investors.
#2 PMI Falls Off
PMI, also known as Private Mortgage Insurance, is required on nearly all loans. Some loans will require you to make a PMI payment with your monthly mortgage for the life of the loan, however, with a conventional loan, this isn't the case. Once you have paid your loan down to greater than 20% of the property's value, you can request that your PMI payment be removed, thus saving you monthly. Likewise, should you put down 20% upon purchase of your home, you may be able to forego PMI fees altogether.
#3 Low Down Payment
Oftentimes when purchasing real estate, you have the notion that all loans require a minimum of 20% as a down payment, and while with some loans this may be the case, when it comes to a conventional loan, you can put as little as 3% down. Lesser down payments allow for more opportunities to purchase homes for those who may not have a large cash supply, making a conventional loan a popular option for first-time homebuyers.
Regardless of what loan type you choose, make sure to always look at the fine print and truly understand the loan you are applying for. With the right agent and broker by your side, you can ask questions to ensure that you are understanding all the fees and real estate language so that you aren't stuck in a loan that won't help you achieve your goals as a homeowner.
More Tips for Home Buyers:
Contact Me Today for Information on Jumbo Conventional Loans