5 Tips for Designing the Perfect Kitchen Island
Posted by Alicia Smith on Tuesday, November 10, 2020 at 7:07 AM
By Alicia Smith / November 10, 2020
Comment
Kitchen islands, given enough space in the kitchen, are a beautiful addition and a practical one at that. Many newer homes are automatically putting in some type of kitchen island and this not only provides additional counter space, but is a great spot for additional appliances or even a cooktop. If your remodeling your home or perhaps you're building your luxury home from the ground up, there are some things to keep in mind when designing and creating the perfect kitchen island. Here are five things to consider when building a kitchen island.
Size.
Size obviously is one of the most practical and of the biggest points to consider when designing a kitchen island. You'll not only want enough space on top of the island for workspace, counter space, or even a cooktop but you'll need enough space around the island. The ideal width for an island is about 3 feet and the proportion is important when you design the island. You'll want to make sure that the kitchen has the right amount of traffic and flow so typically you'll need at least 3 feet around the island before one would come in contact with another wall or countertop. For working and ceding the sides of the island, it's important to have about 42 inches of space. You don't want people bumping into each other or rubbing shoulders when sitting at the counter, so make sure you give each other enough space for stools or chairs if there is an overhang and enough room for two people to pass around the island.
Counter height.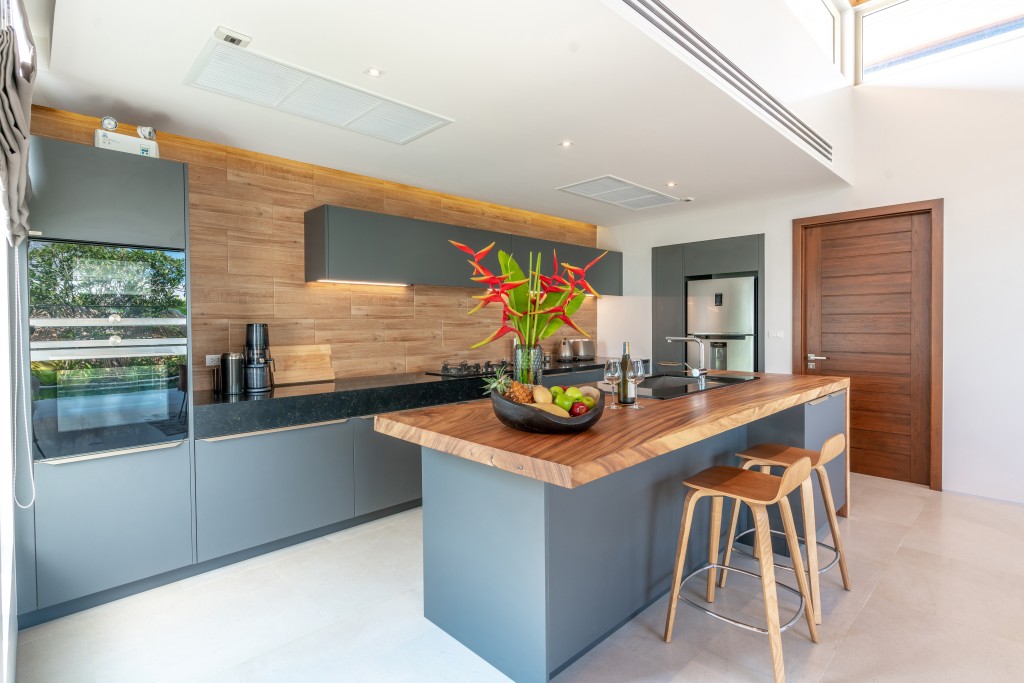 Think about who will be using the island and sitting at the island, if you're planning on using it for sitting space. If you're using the island for food preparation you want a few pullout drawers and a place to put things like cutting boards or even appliances so make sure there's plenty enough space and height on your counter. Will you be creating the kitchen island from the foundation or at least the subfloor up or will it be sitting on existing flooring? Those 1 to 2 inches can make a world of difference.
It's also important to consider resale value. If you're extremely tall or unusually short, making something that will only accommodate you may make it difficult to sell in the future. However, if you are custom designing the home and planning to stay awhile, designed the kitchen island as you would find useful.
Storage.
Most kitchen islands do much more than simply offer an additional work surface. Many will feature storage items so consider how you're going to use that storage. Will you want drawers and cupboards? Do you want end caps with shelving or additional cupboards and drawers? Depending on the size of the island, you may have to give up space on one side or the other. However, perhaps a pass-through cupboard would work better so that you can easily access items from both sides of the island. If you are remodeling a kitchen, will you be losing space or gaining more? What do you plan on keeping in the island? All of these features will help you design the island for the right type of storage. Perhaps you need long and narrow cupboards for things like sheet pans and cooling racks. Do you want pullout drawers that will hold heavier items like crockpots and Instapots? Considering what you will store in the island will make a world of difference on your design.
Appliances.
Will you be moving appliances from one part of the kitchen to another or adding on? Most people put at least one or more functional appliances in the kitchen island to save space and make it easier. However, putting items such as microwaves download may not work in a family where everyone is tall. Do you want to be bending overusing the microwave constantly or would it benefit from being mounted higher up? Will you need plumbing and electricity for the island? Some ovens and dishwashers may need to be hardwired in or require a higher voltage. If you're planning on a cooktop, will you need some sort of ventilation?
Materials.
You can use just about any type of kitchen materials for your island but consider the design and continuity of the kitchen as a whole. Do you want something that's going to complement the rest of your cabinets? If the majority of your cabinets that are attached to the wall or one color, you might consider making the cabinets on your island a contrasting color. Will you have the same countertops as the rest of the kitchen? Perhaps you'll want a butcher block island while the rest of the kitchen is quartz or granites. Think about cleanliness, maintenance, and practicality when designing the materials on your kitchen island.
A kitchen island is a wonderful place for added workspace, countertops, and to gather around when entertaining. However, taking the time to really map out the space, usability, and practicality will help you enjoy your island for years to come.
Contact my office at any time for information on Southwest Washington homes and luxury Portland Real Estate