A Home Office is a Key Selling Point for Luxury Buyers
Posted by Jordan Matin on Tuesday, December 8, 2020 at 1:21 PM
By Jordan Matin / December 8, 2020
Comment
With the pandemic not seeing an end anytime soon, more and more people are choosing to work from home permanently. A recent National Association of Realtors survey stated that buyers are looking for home offices, larger yards, and family spaces more than anything. That's absolutely true in the luxury market as well.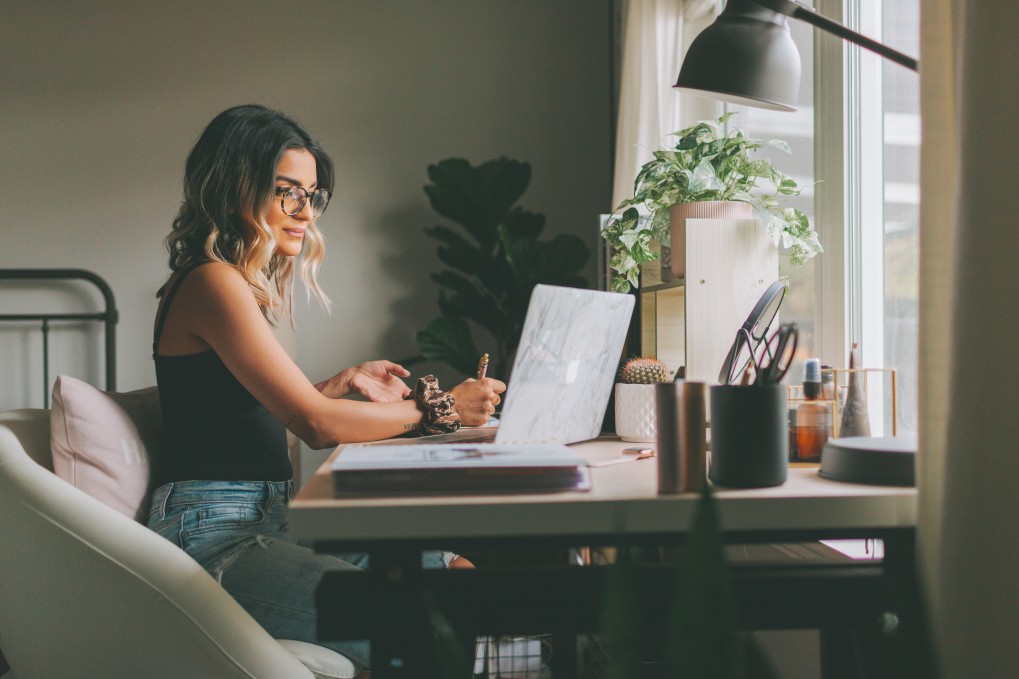 Homebuyers used to be more concerned about kitchens and bathrooms, but over the last 12 months, home offices have definitely taken the lead. With more people working from home, setting up your laptop in the dining room or kitchen is just not feasible. Buyers are looking for more private spaces, additional rooms, and larger layouts where everyone in the family can have a space of their own.
Home offices are definitely top of the priority list for many homebuyers and if you're planning on staging your luxury home for today's buyers, you'll need to focus on the home office. Here are five key things to consider when designing and staging a home office for potential buyers.
#1. A space you can comfortably work in any time of the day or night.
If the current workspace is used for other household functions during different times of the day, it may not be conducive to have it as a 24 hour workspace. While nobody is working 24 hours consistently, having a space where the employed in the family needs to work anywhere from 7 to 15 hour days needs to be a priority.
Many jobs today cannot be crammed into a single eight hour time slot. New technology makes it easier than ever to stay in touch with other employees or your employer and research those that those work from home actually increased efficiency. In general, folks who regularly work from home has grown by 140% since 2005, nearly 10 times faster than the rest of the workforce.
This space needs to be comfortable, serene, and private and typically set apart from the rest of the house.
#2. Peaceful but not overly distracting.
A home office that overlooks a busy freeway or street can be extremely distracting in the wrong way. But on the flip side, home office that might look out into a beautiful backyard, serene lush landscaping, or water feature might be distracting but it can also create a more efficient workspace. Those working from home won't have the distraction of busyness or the noise but rather a more peaceful and calming atmosphere.
#3. Storage and space.
No one wants to pack up all of their work every evening to set the dining room table so you'll need a space that can house all projects, files, paperwork, electronics, computers and wires. The more efficient and practical the space is, the more attractive it will be to buyers.
#4. Ways to communicate to the rest of the house.
If the house is large, having an intercom system or a remote doorbell may be ideal, especially if the home office is tucked far away from the rest of the household activity. If it's in a basement or far away from the front door where when working, the occupant may not be able to hear the doorbell, a remote doorbell or video camera might be the best option. The last thing you want is to be distracted by multiple interruptions from the rest of the house so find what works best for the entire household.
#5. Flexible spaces.
Consider instead of a completely dedicated individual space, a home that offers more of a flexible room such as an alcove, repurposed guest room, exercise room, or flex spaces as architect Wayne Visbeen designs many of his homes, typically with a home office in mind. "People need to think about how they're going to use the space over the day and over the course of their lifetime. You want to make sure the space has the ability to morph over time".
Finding a home office or developing one when selling is one of the key focal points for many homebuyers and should not be neglected on your staging and listing preparations.
For more details or how to stage your particular Portland luxury home for sale contact our office at any time. If you don't currently have a home office option, we can divide some tips and suggestions on appealing to buyers by focusing on other features of the home.