Best Exterior Paint Colors for Single Family Homes
Posted by Jordan Matin on Thursday, December 3, 2020 at 7:29 AM
By Jordan Matin / December 3, 2020
Comment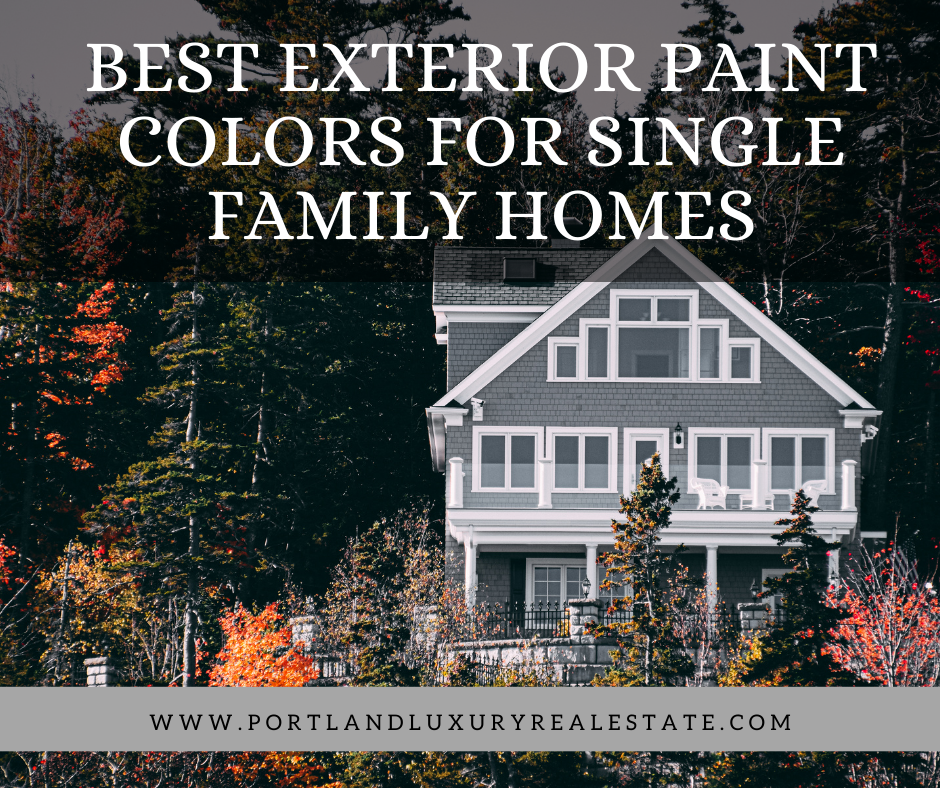 It is no secret that curb appeal plays a huge role in the successful sale of a home. While curb appeal is generally spruced up prior to listing a property, there is no reason why you can't up your curb appeal as a homeowner as well. It is important to remember that when choosing to upgrade your home in any way, you have to keep re-sale potential in mind. Should you choose to paint the exterior of your home, this is especially true, as a new buyer may be turned off by a bold color or overwhelmed with the amount of work needed to re-paint the home if needed or desired.
Related: Interior Design Trends for 2021
Tans & Browns are OUT!
While earthy hues aren't considered to be totally out of date, when choosing exterior paint colors tans and browns are beginning to be less than favorable. Additionally, while there was a period where homeowners wanted to express themselves with bright pops of color, neutrals are what new home buyers are searching for.
Don't go Bright and Bold
You may like a bright color, however, try to avoid painting your home with a bright or bold color. This also goes for the front door, as many people still believe a bright front door is a great accent, with the current trend, the door should also be neutral and cohesive with the rest of the house.
Gray's and Navy's are IN!
Nearly every shade of Gray is considered an "in" look and both homeowners and buyers are coveting the sleek look of a slate gray or deep charcoal gray exterior. If you do want to include a touch of color, as long as contrasting trim is involved (see below!) then dark navy colors are a great route.
Do Add Contrasting Trim
When we say to add contrasting trim, that doesn't mean go super bold with colors. The most popular trim you can add compliments to the color of the home. For example, if you paint the house a dark navy blue, try adding a bright white trim to brighten up the home's appearance, likewise, should you choose a light gray, then try adding a dark gray or charcoal colored trim to give the home a little more depth.
Do Match the Doors
To give your home a more sophisticated and "in" appearance, your doors should match and be cohesive with the exterior paint. Matching both the garage doors and front/back/side doors to the color of the house or the color of the trim is a great way to make the house as a whole more visually appealing.
If you're currently searching for a luxury home in the Portland area, are in need of a seller's agent to assist you in the sale of your home, or have any general questions regarding luxury Portland real estate, please feel free to contact our office at any time below: