7 Key Strategies for Buying a New Construction Home
Posted by Jordan Matin on Friday, January 7, 2022 at 7:20 AM
By Jordan Matin / January 7, 2022
Comment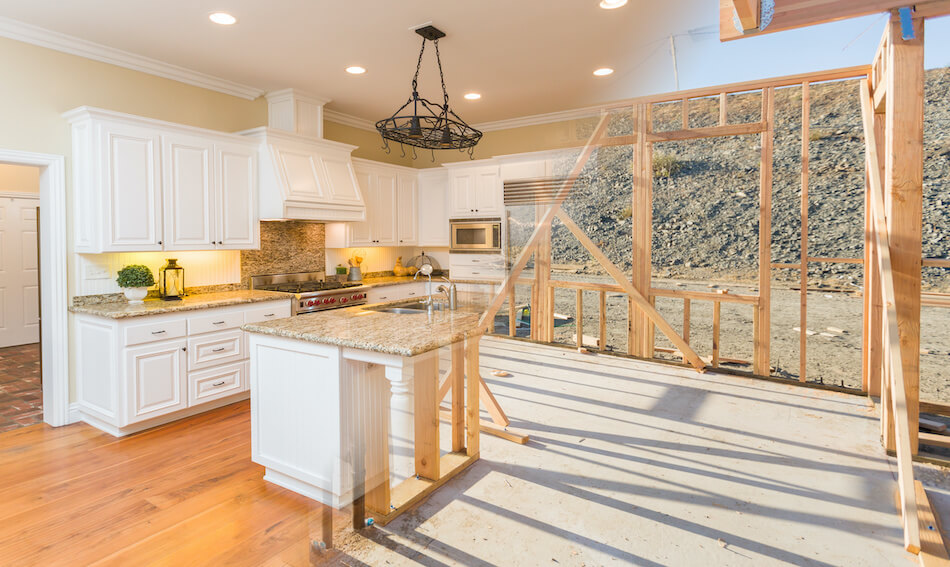 Buying a brand new construction is thrilling, and the process can be exceptionally smooth with proper preparation. From vetting builders to choosing a location then finalizing the interior decor, the complete customization of a new construction home requires more hands-on design choices than other types of real estate investments. By strategizing in advance, new construction homebuyers can get the estate of their dreams. Keep reading to learn about seven strategies for buying new construction homes.
For informational purposes only. Always consult with a licensed real estate professional before proceeding with any real estate transaction.
Research and Secure An Agent and Lender
Diligently research various real estate agents in the area to find one with a solid reputation and experience working in the community of interest. While many new construction neighborhoods have their listing agents, it is best to hire one to personally work with a real estate professional with the buyer's interest in mind, not the builder's.
Buyers should apply to multiple loan sources for their mortgage, and military persons active or retired will want to explore home loans from the Office of Veterans Affairs. Shopping around helps get home shoppers the best deal. Also, many new construction home builders have preferred lenders. Some may offer lower rates or incentive money, which could lower expenses throughout the loan.
Find the Best Neighborhood and Builder
Any builder under consideration for a new construction, semi-custom, or built-on-spec home must be carefully investigated. Start by ensuring that the company has a clear standing with the state's Construction Contractor's Board. Check into any pending disciplinary actions or pending judgments against the builders or their primary contractors.
Visit the neighborhood the builder is working in to see how the noise levels are at various times of the day. While looking at model homes, take photos, and talk to a few neighbors if the opportunity presents itself. Also, be sure to find out from developers about any fees and rules if a homeowner's association governs the community.
Prepare to Deal with New Construction Timing
New builds from the ground up can take as long as a year, while a few on-spec upgrades or a semi-custom home may be completed in months. Regardless, be prepared to deal with waiting even longer should delays arise, such as permitting issues, supply chain disruptions, or weather-related situations. Make sure that alternate living arrangements are available should delays occur.
Budget For Price Changes
Most pre-built homes in new communities have a fairly set price range that allows builders to profit. Lowering prices is very rare for a new home, and doing so can reduce the value of other homes in the community. Expect to pay a bit more for a new construction home versus a spec house, and be aware that there's not usually much wiggle room concerning the final cost.
Know What's Standard and What Extras are Optional
Ask about amenities and upgrades available in the community and the home itself. Is there security on-site, a pool, clubhouse, playground, or trails in the neighborhood? Can countertops, flooring, and appliances be upgraded to a better quality before move-in? Sustainable design is driving the luxury market, so it's good to know what energy-efficient features are part of your purchase. Find out what's included in the base price and how much upgrades will cost while considering resale value when choosing options.
Understand the Home Warranty
New construction homes always come with a comprehensive warranty on structural installations, appliances, and major systems. Be aware of what is included by carefully reading and reviewing the provided warrant paperwork that outlines what is covered. Know how much the coverage will pay for repair or replacements and whether the warranty can be extended beyond the initial period.
Have a Final Home Inspection
Even new construction homes can have exposed nails, leaking plumbing, or faulty electrical wiring. Be sure to have an independent inspector look at the home before signing the final approval paperwork. Never skip a home inspection, even if you're the first owner.
Strategize For Your New Construction Home
Keep these tips in mind when searching for or designing a new custom home to ensure that everything goes off with a few hitches as possible. New construction homes present the exciting opportunity to enjoy a never-lived-in estate. By following these strategies, you can eliminate stress and focus on high-ROI home improvements.
For informational purposes only. Always consult with a licensed real estate professional before proceeding with any real estate transaction.