5 Ways You Can Start Investing in Commercial Real Estate
Posted by Jordan Matin on Friday, March 4, 2022 at 9:56 AM
By Jordan Matin / March 4, 2022
Comment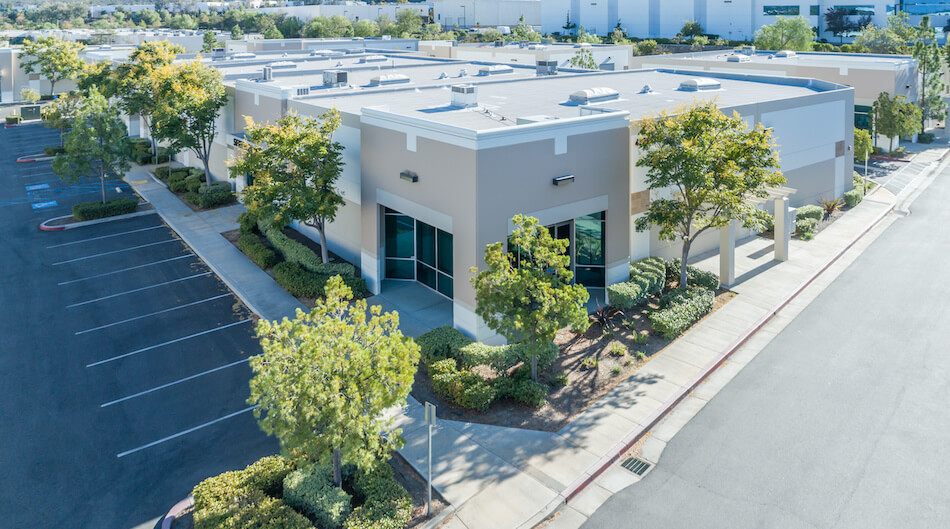 Anyone interested in investing in commercial real estate will need to know the pros and cons of the five most popular types of commercial real estate. Commercial properties can serve a wide range of purposes. Still, at a high level, they all typically fall within five real estate category types: multi-family housing, office spaces, industrial structures, retail property, and hospitality.
Even experienced commercial real estate investors will want to do solid research about the current market in the city of interest before deciding which properties are in need and are rentable in the area. Ready to round out your portfolio? Keep reading to learn about the five most common types of commercial real estate investments.
For informational purposes only. Always consult with a licensed real estate professional before proceeding with any real estate transaction.
Multi-Family Housing: Great for High-Volume Passive Income
Residential housing with more than one unit is classified within the multi-family category and is considered commercial real estate. These types of properties can be easy to fill, and often the tenant base remains consistent. Because there are multiple renters on a single property, these investments offer a reliable source of income even if there are unoccupied units.
The multi-family asset class includes a variety of housing types, including:
Duplexes
Triplexes
Quadplexes
Garden Apartments
Mid-Rise Apartments
High-Rise Apartments
Student Housing
Assisted Living
The key to success with multi-family housing is to avoid vacancies. Investors may choose to partner with a property management company. Management companies will handle day-to-day tenant relations and upkeep, allowing investors to be hands-off.
Office Spaces: Long Leases Promise Strong Returns
Many investors interested in the financial gains of a multi-tenancy property are often attracted to office real estate. These may only have one tenant, but most have distinct spaces to house several businesses simultaneously. Office spaces are broken up into classifications based upon their age and quality. These include Class A, Class B, and Class C properties. Office spaces are similar to residential spaces, since people spend significant amounts of time there. As such, high-ROI home improvements in an office space can help attract the best tenants.
Investing in commercial office space requires more capital than other types of commercial real estate, but the payoff can be higher since monthly rent is more and the leases are longer. Additionally, office spaces can generally command higher rental amounts due to the cap rate valuation of commercial real estate.
Industrial Properties: Generally Low Maintenance With High Payoff
Industrial properties range in size and use, but due to the rise in delivery and the demand for cold storage, this asset class has risen in demand across the last few economic cycles. Investors are attracted to industrial properties because there is often a lower cost of entry, and tenants tend to hold long-term leases. Uses for these properties often include heavy manufacturing and storage units and areas for holding and shipping of goods.
Retail Spaces: Mom & Pop Shops to Mega Malls Are Great Investments
The rumors that physical retail stores are a thing of the past due to the rise of internet purchasing are not entirely accurate. Many consumers still prefer doing business at a physical location, especially for clothing, dining, and entertainment experiences. However, a good portion of this sector is shifting towards delivery options.
Retail spaces can be standalone units with single tenants or multiple offices, restaurants, or even doctor's offices. Some may be located in front of shopping centers, while others may encompass an entire shopping strip with various purveyors and services. Shopping malls may offer big rewards, but investors must choose between renting spaces individually or renting to a company that handles the tenancy and occupancy rates.
Hospitality Real Estate: Invest in Hotels or Attractions
Hospitality real estate predominantly serves both business and pleasure travelers and encompasses entertainment facilities such as water and theme parks. This sector includes installations like traditional motels, luxury hotels, large resorts, temporary-stay residences, and short-term rentals that one might find on VRBO or Airbnb. Due to the flexibility of the industry and seasonal considerations, more significant hospitality property investments can be more complex and costly to start up than other commercial real estate options, but they can be very lucrative.
Choose the Commercial Real Estate Option That's Best For You
There are numerous sub-sectors amid these top commercial property investment options. However, it's best to approach the decision-making process by determining which types of real estate investments will best boost one's profile based on potential profit margins and what industries are most successful in a particular location.
For informational purposes only. Always consult with a licensed real estate professional before proceeding with any real estate transaction.