Highways and Homebuying: 5 Ways Transit Affects Home Values
Posted by Jordan Matin on Friday, February 25, 2022 at 7:15 AM
By Jordan Matin / February 25, 2022
Comment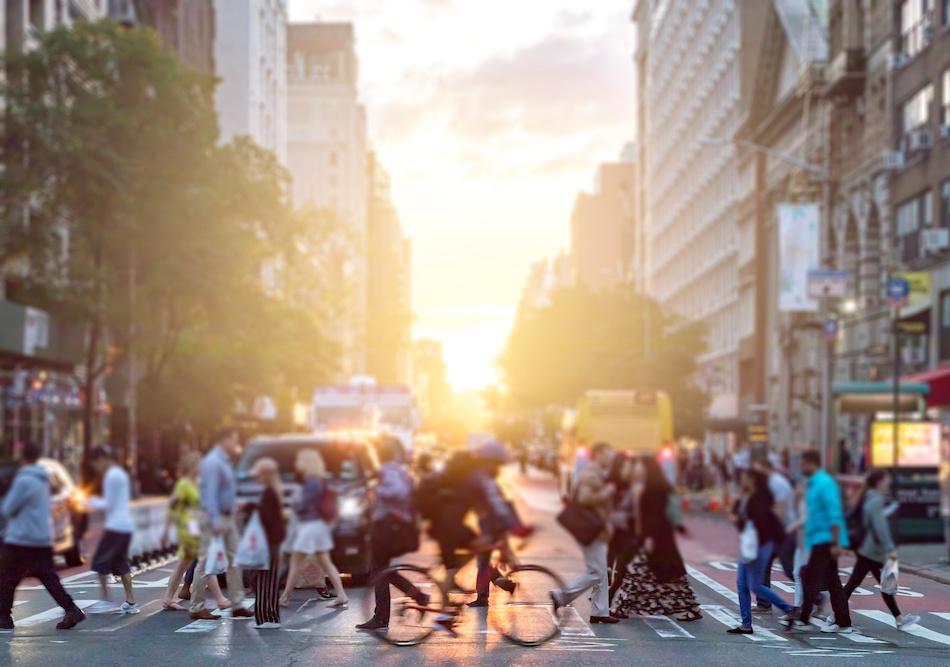 Buying a home is usually one of the most significant purchases made in a lifetime. Multiple factors affect its price and affordability for the buyers. Beyond the home's style, size, and age, location is a leading contributor to its price being higher or lower than what the buyer may expect. Time is money, so people should prioritize buying real estate in a location that saves them time getting to work, school, and other frequented locations. Keep reading to learn about five ways proximity to commuting options affects a home purchase.
Location Makes a Difference
The old saying, "It's all about location, location, location," still holds for many homebuyers. When home shopping, location plays an important role. Locational factors to consider include but are not limited to:
How accessible is the home to primary and secondary roads?
How long is the commute to work, the grocery store, schools?
Is the neighborhood walkable to parks, schools, stores, and public transportation?
Are there nearby bike routes?
How close is the home to a railroad crossing/tracks or airport?
Does the neighborhood or home sit adjacent or near an industrial or commercial zone?
Something else to look at is the age of the neighborhood—is it an established community/block, an area with new construction, or is it a historic district? Homes in a historic district are usually subject to certain renovation restrictions and rules.
Longer Commutes Affect a Budget
According to a report from the National Association of Realtors (NAR), nearly 50% of buyers want a home located conveniently near a job. Commuting costs rank the second most important on the homebuyer's wish list of essential features. Number one was heating and cooling costs saved by high-ROI energy-efficient upgrades.
It's essential to consider how the home's location affects the commute to work, school, activities, and even the airport if frequent air travel is part of work. While a home in the country may sound idyllic, the commute into town for groceries and other essentials may not only add to the monthly gas budget but there's also the time factor. How much daily time is worth spending on a commute?
Longer commutes result in less free time, increased stress, and more budget strain.
Nearby High-Traffic Roads Have Pros and Cons
Buying a house near a high-traffic road may be attractive to buyers seeking easy access to routes heavy with shopping, dining, and businesses. However, while convenient proximity to amenities can be a selling point, the pace of living near high-traffic areas may be less desirable for some. The converse also can be true—homes situated miles from major routes won't suit everyone either.
Remember that background noise levels will be higher for homes near highways or busy roads. It's not uncommon to hear semi-trucks braking or the drone of vehicles traveling at high speeds. However, if the daily commute is via that highway, living close to the entrance is a perk.
Availability of Bike Routes and Secondary Roads
Homes located near bike routes, walking trails, and easy access to secondary roads are more often found in suburban communities and may come with a higher asking price. Proximity to recreational amenities like bike routes and walking trails appeal to a range of buyers. Secondary roads command attention because they provide convenient access to major routes without the hassle and traffic congestion found on primary roads.
Easily Accessible Public Transportation Can Be a Plus
Access to public transportation may be a high priority for some homebuyers. About 50% of public transit trips are to and from work. It helps save on fuel consumption and can be a green solution for many, but if public transportation isn't within walking distance, the home's location may not be the right one.
It's not only the bus transit location to consider either. Trolleys, trains, rideshare, and subway locations can impact home purchase. While nearby public transit appeals to those that use it, some buyers may be less than enthused.
Choose a Home That Supports Your Commuting Needs
When pursuing any of the types of real estate investments, it's essential to consider the commute times, nearby roads, and availability of public transit when making a home purchase. However, it's not a one-size-fits-all. Every buyer will have a unique perspective on what works and doesn't work regarding location. As a homebuyer, prioritizing the needs and desires of the home's location is crucial as deciding on a budget and floorplan.