Do I Have to take Professional Photos to Sell My Home?
Posted by Jordan Matin on Tuesday, March 16, 2021 at 1:36 PM
By Jordan Matin / March 16, 2021
Comment
You remember the saying "A picture is worth a thousand words," correct? We're living in a technological age where that saying is even more true today than ever before. Between the millennial generation and Gen Z, people today live and breathe imagery.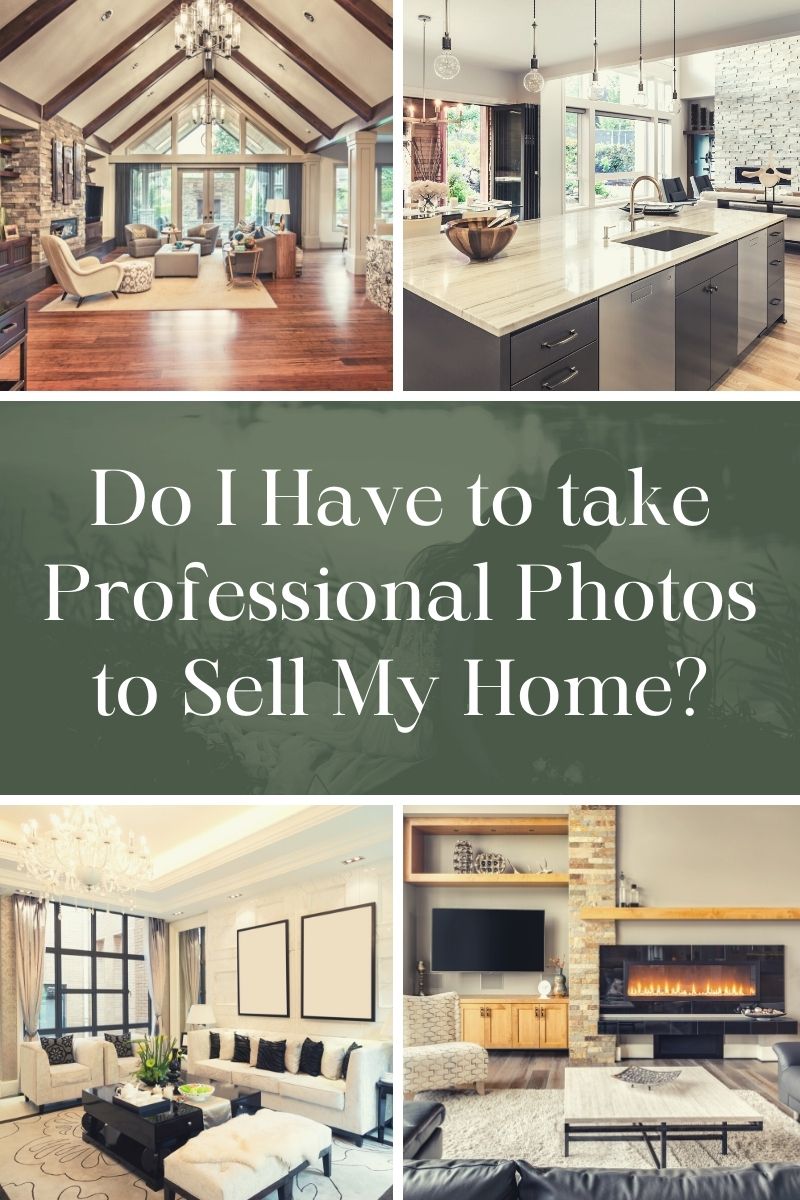 Social media platforms like Instagram, Snapchat, and even Facebook are filled with people young and old creating and sharing their most cherished memories through photos and videos.
That leads us to the arena of selling your home. If you search for homes or apartments on the internet, you are almost guaranteed to see photos of different places as you scroll through all of the available options. Not all photos are great, however. Should you hire a professional to take photos of your own home should you wish to sell, or can you get by taking photos from your iPhone or Android phone? Let's discuss!
Taking your own photos
It's pretty incredible to see the advancement of technology in just the past couple of years alone. Not only do we have access to all kinds of different devices that help us improve our productivity day to day, but the technology also continues to meet the demands of the consumers. That is especially true for cameras in smartphones. Phones like the Samsung Galaxy S21 and iPhone 12 Pro feature ultra-wide camera lenses and crystal-clear photos used in photography and video production. Certain apps on your phone take it even further and give the ability to edit photos afterward and make them look truly professional.
To truly showcase your home properly, however, requires a little extra effort. Some photos, while they look nice, do not truly show each aspect of a bedroom or bathroom or kitchen. Taking care to snap the photo from an appropriate angle in the right lighting to reveal as much of the home as possible will make your home stand out above-average or below-average photos from other home sellers. It's also much cheaper to take the photos yourself!
Professional photographs
Although it's certainly possible to make your photos look professional with your own mobile camera, hiring a professional to do so – if it's within your budget – could be a promising idea as well. You could even invest in your own high-quality DSLR camera or tripod to get just the right photo for you. If you cannot afford either of those options, then using your phone and making sure the photos are shot during the best part of the day can not only showcase your home properly but also bring out colors the most in the final results. If you have too many bold colors throughout the home, then consider repainting different walls with neutral colors to create a more soothing atmosphere. Shooting photos during the brightest part of the day can also bring out the best lighting and show just how beautiful it can be indoors as well as outdoors.
Related: Listing Photos can Make or Break a Sale
  Suffice to say, you have many more affordable options literally at your fingertips than ever before. No matter which option you choose, it indeed is important to take the best photos of your home as possible. Whether you live in a fancier home or a double-wide, giving prospective home buyers the best possible impression of your home will dramatically increase your chances of closing in on a promising deal!
More: Should you paint or not paint your home when selling?
Ready to list your Portland luxury home? Or think you're ready and need some tips? Give us a call! That's what we do... luxury homes, mansions and estates throughout the Portland and Southwest Washington area.