6 High-ROI Home Improvements Homeowners Can Invest In
Posted by Jordan Matin on Tuesday, January 25, 2022 at 8:46 AM
By Jordan Matin / January 25, 2022
Comment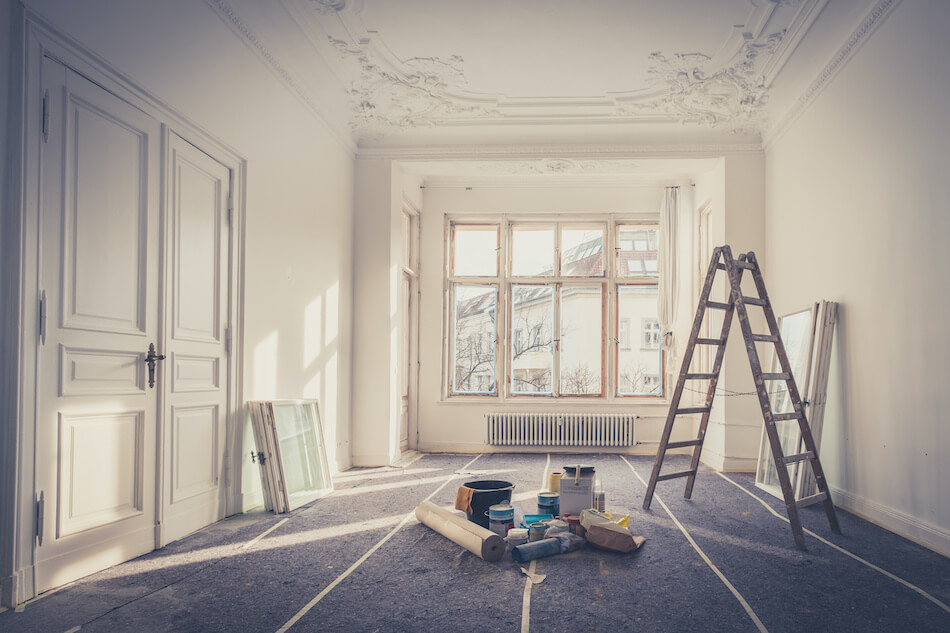 Performing home improvements is a good investment if it makes the homeowner and other occupants happy and comfortable. However, not all home improvements yield a good ROI. Individuals who plan to sell their home or are otherwise looking to recoup some of the money they spend on renovations or upgrades should focus on projects which yield a higher ROI.
Ideally, any upgrades should increase a home's value and improve the occupants' quality of life. To accomplish this, homeowners should strategically plan their upgrades—no one wants to end up draining their bank account for an upgrade that will never recoup its value. Keep reading to learn about the best high-ROI upgrades you can choose for your home.
Add or Refinish Hardwood Flooring
Buyers today generally prefer hardwood flooring over carpet, and it is one of the most intelligent upgrades a homeowner can make if they're seeking an ROI. It's especially worthwhile if the carpets in the home are tired-looking or rooms have dated flooring from the 1980s and 1990s. Some surveys suggest 99% of real estate agents say hardwood floors are worth it since buyers are willing to pay more for a house that has them. Hardwood is a solid ROI and a timeless upgrade that will add appeal for years to come.
Complete a Minor Kitchen Remodel
Kitchens are one of the focal points of every home, and it's no surprise keeping a kitchen space updated and fresh will add value. Most buyers don't find the prospect of doing kitchen models appealing because of the high inconvenience factor during construction. Major remodels are harder to recoup the money spent, but minor upgrades can yield almost 100% if planned well. For instance, upgrading a kitchen with stainless steel appliances, smart features, quartz countertops, resurfaced cabinets, and a new coat of paint can go a long way. Don't forget new hardware for the cabinets!
Look Into a Minor Bathroom Remodel
Shiny new kitchens sell houses but don't discount bathrooms. If planned strategically, these too can yield almost a 100% ROI. This is another great space to focus on a minor remodel to recoup an investment. Instead of gutting the entire room, go for the more minor upgrades. For instance, replace the showerhead with a rain shower, add LED lighting, replace the vanity, and swap out the sink and faucets. If the bathroom appears dated, put in a new floor. Older tile showers can look tired, but calling in a grout specialist to fix the flaws is a lot cheaper than replacing a tub and shower.
Spruce Up Outdoor Spaces
How a home's property looks can make or break a property when looking to sell. Investing in landscaping adds value and tremendous curb appeal. It doesn't have to be extensive; look to add low-maintenance plans, build a few flower beds, trim bushes, and add fresh mulch. Install solar lighting along walkways and have the driveway professionally sealed. Not a massive investment of cash, but it can yield significant results.
Upgrade the Front Door
Replacing a front door is probably one of the highest-yielding ROI projects. Not only does it add excellent curb appeal, but new steel doors are also durable, more secure, improve energy efficiency, and have little to no maintenance. Homeowners can expect to see a total ROI on this energy-efficient home improvement.
Replace Windows
Replacing windows can yield approximately a 90% ROI and offer a great selling point to a home. With sustainability driving the luxury market, buyers have demonstrated they're willing to pay more for energy-efficient windows. New windows augment a home's exterior, seal drafts, and brighten interiors as well.
Maximize Returns & Enjoyment With Home Upgrades
Before investing in costly home projects, it's a good idea for homeowners to evaluate their lifestyle and then factor in how long they plan to live in their homes. If selling happens within five years, aim to plan upgrades around selling. On the other hand, if planning to live in a home for longer than five years, go for preferences, comfort, and convenience.