3 Types of Home Security Systems Homeowners Should Consider
Posted by Alicia Smith on Tuesday, March 8, 2022 at 7:36 AM
By Alicia Smith / March 8, 2022
Comment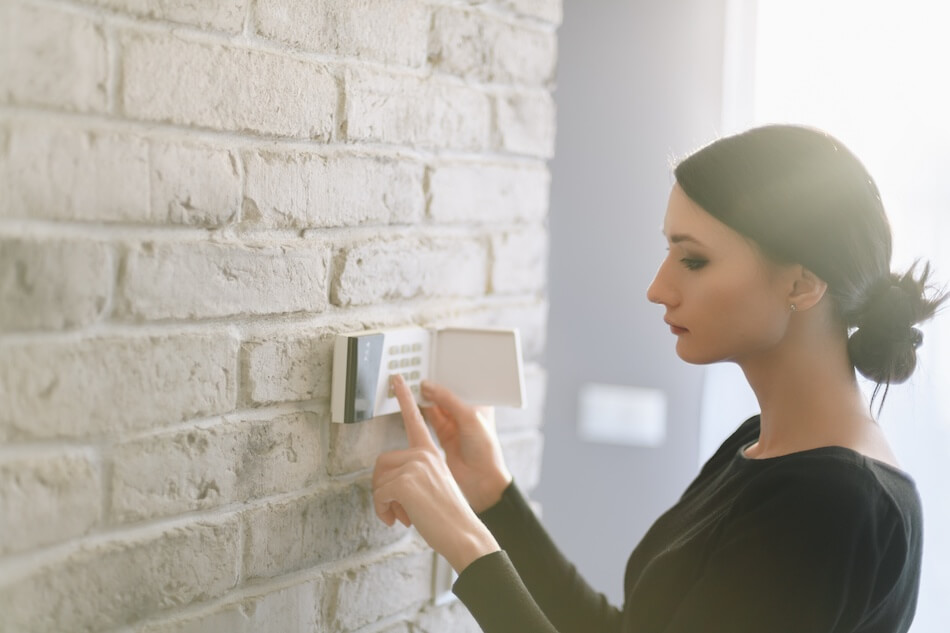 Property crime has been on the decline, and these reductions in residential thefts are likely due to the increasing number of homeowners investing in modern security systems. Benefits of home security systems include increased protection, reduced home insurance premiums, and, most importantly, around-the-clock peace of mind. Keep reading to learn about the three best types of home security systems.
Hard-Wired Home Security Systems
Hard-wired security systems connect directly to a home's electrical system and don't require an internet connection for functionality. Some homeowners who prefer to stick with the basics of home security often opt for this type of system to avoid relying on the internet for monitoring. Hard-wired security cannot be hacked unless one chooses to add WiFi functionality. Still, if the power goes out without backup generated power or batteries, the system will not be activated. The biggest drawback to a hard-wired system is that it usually cannot be moved from one home to another very quickly. Ultimately, hard-wired security systems play a critical role in keeping burglary statistics low.
Wireless Home Security Systems
Wireless home security is one of the most popular choices for modern homeowners seeking protection for their property and possessions. Users can receive live updates and real-time data concerning the system's status using any internet-connected device from anywhere they are, 24/7.
When routinely updated, these systems are complex to hack, but owners must perform the updates unless they have a monitoring company that offers this service perk. Owners with a wireless security system that is connected to a smart home hub have the option to control certain aspects and functions of the alarm that allow them to:
Recorded video surveillance
24/7 updates
Lock and unlock windows and doors remotely
Turn on and off lighting inside and outside
Activate motion sensors in the home & on their surrounding property
The key to success and maximum protection is to keep the system updated and routinely inspect batteries in each alarm component.
Smart Home Security Systems
Owners who prefer having the latest high-technology security systems might prefer getting a smart hub and security setup installed. They are very similar to wireless systems but allow for even more features and functions. Pairing these systems with high-ROI smart tech upgrades like Echo or Alexa allows users to get full-angle views from cameras on a whim, and they can record data that is backed up for reviewing later. This is the ideal choice for homeowners who want to be able to access their system from anywhere and want the best protection against common home safety hazards.
Choosing Between Monitored and Unmonitored Home Security Systems
Basic hard-wired systems may only have a noise alarm to alert occupants and neighbors that a possible intrusion is in the works. However, those without neighbors nearby or who are not home when the alarm sounds do not have backup protection. That is where home monitoring companies step in. When alarms are triggered, these companies attempt to contact the owner to ensure it's not a false alarm. In cases where the owner cannot be reached or when an actual intrusion is suspected, home security monitoring companies will reach out to the appropriate agencies such as the police or the fire department.
Protect Your Peace of Mind With Home Security Systems
Everyone wants to feel safe at home, and with 2.5 million burglary attempts annually in the United States, having home security is a must. These three types of systems will serve homeowners well, but it is best to have a monitoring company on board, regardless of choice.