Modern vs. Contemporary Design: What's the Difference?
Posted by Alicia Smith on Monday, December 7, 2020 at 12:57 PM
By Alicia Smith / December 7, 2020
Comment
Contemporary or modern style may bring visions of Art Deco and boxy or geometrical shapes when it comes to architecture but are contemporary and modern the same thing? Modern actually refers to an era that is now past while contemporary design is all about the now and future.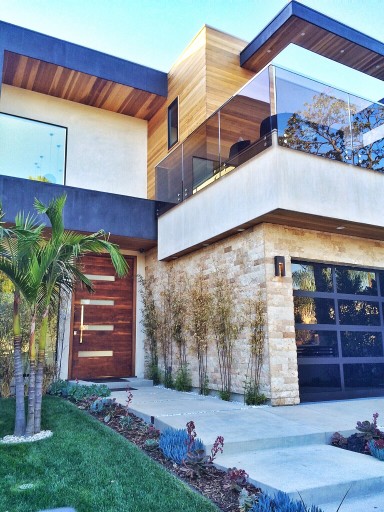 When we talk about mid modern or midcentury modern that could bring visions of retro, unique curb to architecture and furniture design, and Art Deco of the 1920s. The contemporary is all here and now, regardless of when that is. According to Wikipedia, "contemporary architecture" is the "architecture of the 21st century. No single style is dominant; contemporary architects are working in several different styles, from postmodernism and high-tech architecture to highly conceptual and expressive forms and designs, resembling sculpture on an enormous scale"
In other references, modern design can often feature wood and earth elements while contemporary design features more state-of-the-art materials, glass, and metals. For lack of a better term, you can think the modern design is warmer whereas contemporary is cooler when we're talking about colors and materials.
Modern verse contemporary does have similarities. Aesthetics are both minimal. Most layouts for modern and contemporary don't have a lot of knickknacks, busy walls, or textiles, and most of the patterns are seen in accent pieces like pillows and vases.
Both modern and contemporary have clean architectural lines. These seem to be the signature architectural design in both design elements and they both lend themselves to an open space ambiance or feel.
Can contemporary go out of style?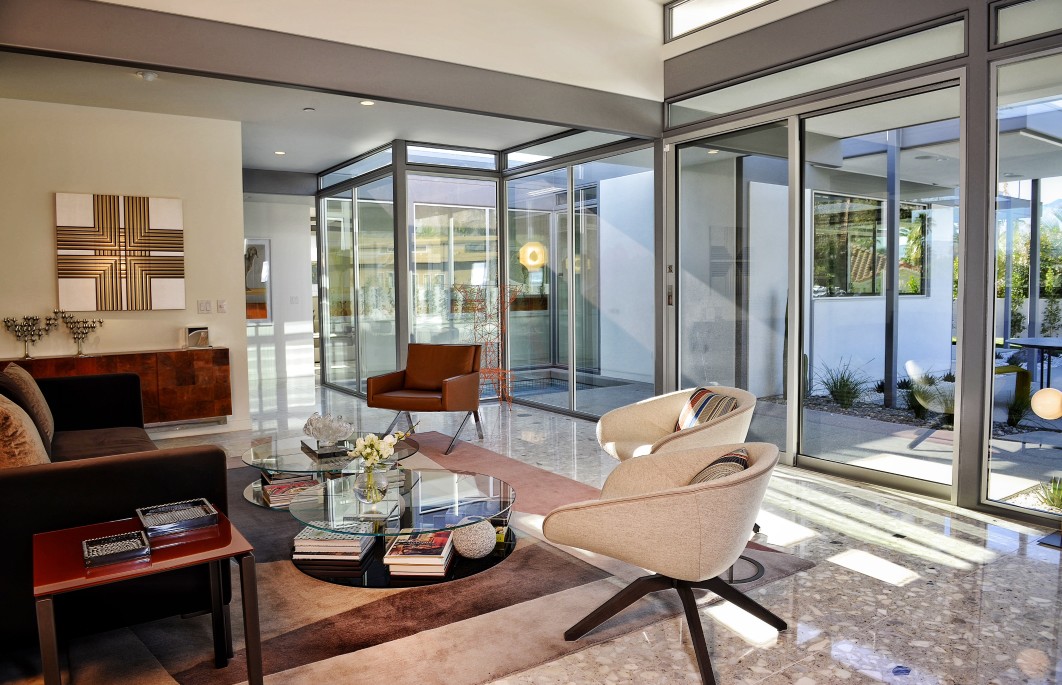 Yes. But sometimes these modern or contemporary styles can offer a timeless look if you stage it correctly. Most landmarks of contemporary architecture are typically the work of a small group of architects who work on an international scale we're talking about large projects and buildings across the world. Put that into a smaller's perspective and you have architecture experts creating modern style homes and luxury estate in the Portland area.
While there is definitely a distinction between the two, many real estate websites and agents classify them as one and the same. Midcentury modern is more of the term retro and designs by architects like John Lautner, A. Quincy Jones, George Nelson, and Rudolph Schindler just to name a few. Many of these became popular in California but there are few along the northern West Coast that work on modern homes and designs including Opsis Architecture known for its efforts in sustainability, William Kaven, an innovative multidisciplinary design guru in Portland and Beebe Skidmore, creating residential, public, and commercial projects throughout the Portland metro area.
Search all Portland Luxury Homes
If you're looking specifically for a modern design or contemporary architecture in Portland real estate, start your online search here. We specialize in high-end, luxury properties including midcentury modern, postmodern design, and contemporary.