Patience is the Key to Buying a Portland Home This Year
Posted by Alicia Smith on Monday, May 10, 2021 at 7:18 AM
By Alicia Smith / May 10, 2021
Comment
A question many hopeful home buyers are asking right now is "Why is it so hard to find a house?" This is a highly competitive seller's market, according to the National Association of Realtors the average home across the country is receiving 4.8 offers and the number is increasing. This is mainly due to the fact that the housing inventory is so low.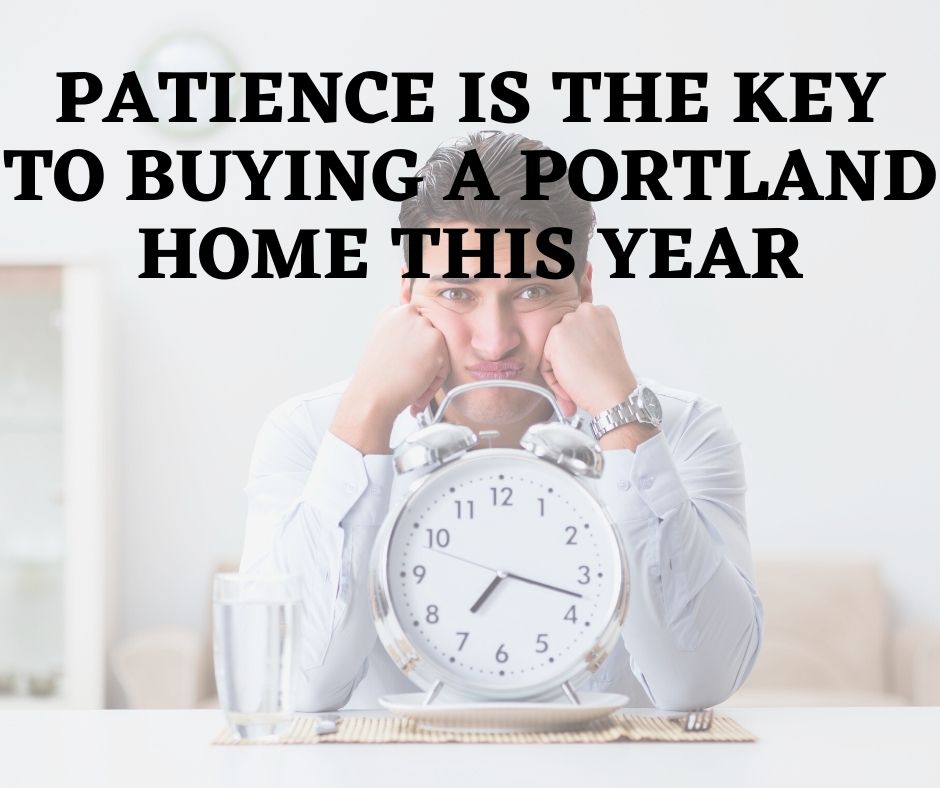 Low inventory is not a new thing it has been happening for some time now, but it has become more of a challenge to buyers over the past year. March of 2021 saw around 117,000 fewer listings than March of 2019. This is a 19 percent decrease in home listings year over year.
Many homeowners that planned to sell their home last year put a pause on those plans with the concerns of the pandemic and bringing strangers into their home to view it. Though this was the case around a year ago, it really only lasted a few months as Realtors® began to offer more ways of selling a home with safety measures in place. Today's inventory gap is mostly attributed to the decline in the long-term building of new homes. Experts are saying this has led to the large decline in the availability of "starter homes."
The number of new construction housing units built from 2010 to 2019 was just 6.5 million as compared to 12.6 million homes built from the years of 2000-2009.
Sam Khater the Vice president and Chief Economist at Freddie Mac stated that before the pandemic caused a shift in the real estate market, the market was already facing a housing shortage and that the deficit merely grew with the pandemic. In 2018 there was an estimated shortage of 2.5 million houses to meet long-term demand. Using the same methods to come to the numbers in 2018, experts have estimated the shortage has increased to 3.8 million by the end of 2020.
To catch up to the estimated long-term demand for housing the experts at Freddie Mac estimate that about four million homes will need to be constructed. There is good news in that home builders are beginning to construct more homes to help meet these demands.
March numbers for home starts show that there were 1.74 million housing starts and that this is the highest number of new housing starts in 14 years. Both single-family home construction and multifamily home construction is up across the country.
If you are planning to purchase a home this year, the key to finding a great home is patience and a positive outlook. With an experienced local real estate agent on your side you will be able to find a home that is just right for you.
More Great Tips for Buyers