4 Popular Types of Real Estate Investments
Posted by Jordan Matin on Tuesday, January 4, 2022 at 7:49 AM
By Jordan Matin / January 4, 2022
Comment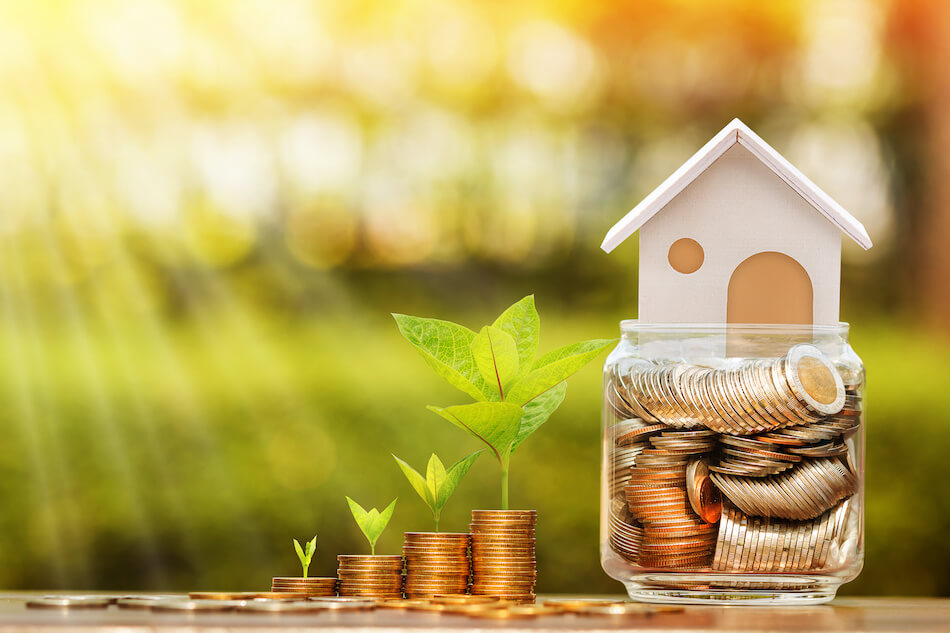 Investors who want to diversify their financial portfolios often turn to real estate as a lucrative strategy. Real estate rarely depreciates, and seasoned investors know how to leverage their property investments to gain a strong ROI. People who want to pursue this exciting investment route should do sufficient research before putting any capital forward. Keep reading to learn about four types of real estate investments.
For informational purposes only. Always consult with a licensed real estate professional before proceeding with any real estate transaction.
Purchase a Rental Property
Individuals who have no primary mortgage payments and have the cash for a significant down payment will often take their money and invest it in a second property to use as a rental property, creating a steady stream of passive income. Depending on the location and real estate market, investors can promote their properties as short-term or long-term options to prospective tenants.
To gain a steady stream of predictable income, owners seeking consistent long-term tenants will often buy single-family homes, townhouses, condos, and duplexes. Those seeking higher and quicker ROIs often turn an eye towards vacation homes, villas, and condos, which can command higher rental rates, but the income levels are more unpredictable. Regardless of either income strategy, the key to successful investing and steady tenants is pinpointing the correct location.
Become a House Flipper
Investors who have extra cash to hire contractors or who possess DIY skills and enjoy renovation projects often put their money into fixer-upper homes. How it works is that they buy homes listed at low prices, generally because they need some TLC or have other problems, and then work quickly to bring them up to standards by making repairs, cosmetic improvements, and implementing other sustainable designs that drive luxury real estate. Once finished, they immediately put the home on the market to sell it ASAP while turning an eye towards identifying their next investment property to flip. Essentially, the longer a house sits, the less money it makes. Avoiding common house flipping mistakes can be the difference between substantial financial gains and money lost.
Buy Into Real Estate Investment Trusts (REITs)
REITs are a good investment for people who want to buy into the commercial real estate market but don't want the responsibilities or hassles associated with property management. REITs can be likened to the stock market in that they are bought and sold similarly.
It works because a corporation (trust) takes an investor's money and uses it to buy and operate income properties. In return, the investor receives shares of the property. Individuals choosing to hold onto their REIT shares are paid regularly scheduled dividends by the trust, which must return a minimum of 90% of taxable income annually to their shareholders. Those who opt not to keep their shares can sell them for current market value.
All REITs are not the same. Some are registered with the SEC and publicly traded, but others are registered with the SEC but not traded publicly. It's essential investors thoroughly research and understand this investment option since there are risks involved depending upon the type of REIT purchased and the level of transparency shown.
Contribute to Real Estate Investment Groups (REIGs)
Investors who want to own rental real estate but prefer to distance themselves from the day-to-day operations often find REIGs an appealing investment option. It works because a company develops plans to build or finds property to purchase blocks of apartments or condos, then invites investors to join their group by offering units for sale. Investors technically own any units they buy, but they play no role in the operational aspects of the property. They collect their agreed-upon percentage of the rent collected, while the company keeps the rest as compensation for their efforts.
Which Real Estate Investment Is Right For You?
The real estate market is often an attractive investment option for many people. However, along with determining the amount of money they want to invest, it's always important for individuals to evaluate the level of involvement they desire to have with a property. Hands-off or hands-on involvement will help real estate investors identify the best investment options that fit their lifestyle and financial goals.
For informational purposes only. Always consult with a licensed real estate professional before proceeding with any real estate transaction.