Hallinan Homes For Sale
Hallinan Lake Oswego, OR Real Estate
Looking for Hallinan homes for sale in Lake Oswego, Oregon? For additional details on any of the Hallinan properties seen below, simply click the "Request More Information" button featured on each listing detail page. Read on below the listings for more information on this great Lake Oswego neighborhood.
Also remember to register on our website so that you can receive new listing alerts, disclosures, past sales history, and dates and prices of recently sold homes nearby.
Search Hallinan Homes For Sale
September 21, 2023
$1,095,000
Med. List Price
More About Hallinan
Hallinan is a South Lake Oswego community it takes up quite a bit of real estate from McVeigh Avenue South to John's Landing, bordered by Glenmorrie, the Willamette River, Old Town, Lakewood the and Skyland. It's primarily residential with a few parks including the largest Freepons Park and the Ellen R Burgess Nature Preserve.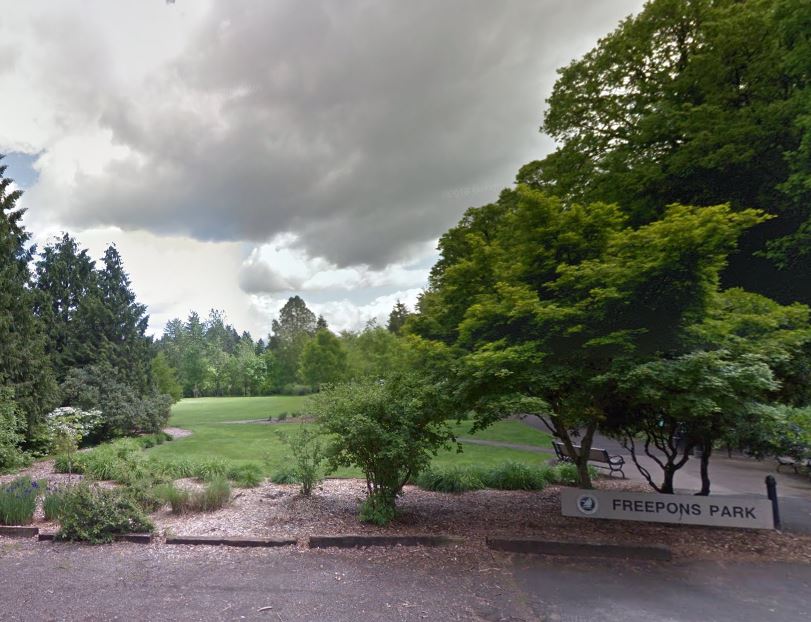 With so many great neighborhoods in Lake Oswego, Hallinan is just one of the many but it's so close to the river and the lake, it makes a great location for many folks that love to be close to nature yet close to downtown as well. There's an abundance of nature throughout Hallinan as well as the Oswego Creek Trail, the Hallinan Woods that surrounds the Hallinan Elementary School, and the beautiful Freepons Park, a nearly 6-acre park located on the corner of Hemlock Street and Bittner Road featuring a wildlife viewing area, picnic tables, multiple trails and paths, and a playground area.
The Hallinan community is also very civic minded, safe, and friendly. No matter where you are in the community it's a short distance to shopping and dining on McVey Street and South Shore or along State Street near Old Town and the Lakewood Center.
Hallinan Schools
In the center of the community is the Hallinan elementary school rated one of the best public elementary schools in the state. It receives excellent scores for academics, student to teacher ratio, proficient reading and math scores, and several great reviews.
"Teachers stay aware how much workload they are assigning. When they see students having difficulty, they slow down, reduce the homework, and concentrate on the issues kids are having. My kids are very confident knowing their teacher will not brush them off if they say they dont understand something. We've had teachers in other schools ignore our kids because they had to move on to the next subjects. Teachers here take the time to teach rather than hand kids packets for them to figure out on their own." - Niche.com
Students are assigned to the Lakeridge middle school and Lakeridge high school, also some of the best-rated schools with 8 and 9 out of 10 by great schools.org. Most of these schools are between .1 miles and 3 1/2 miles from most of the homes in Hallinan.
Things to Do
The majority of restaurants and shops are located just west of the main neighborhood along McVey Avenue or north in Old Town, a beautiful and quaint little spot in downtown Lake Oswego. You'll find the Open Rice sushi restaurant, Nicolette's Table and marketplace, Senior Taco, Stickmen Lakeside Smokehouse & Brewery, or those on McVey Avenue such as your favorites like Starbucks and Domino's Pizza but also local favorites like JJs Pub, Bellagio's pizza, Roots Gather and Adisaya Thai.
The Lake Oswego Farmers Market is located just north of this community in the Evergreen community as well as Whole Foods just north and Old Town. This neighborhood is about 5 to 10 minutes from Interstate 5 where you'll find the Apple Bridgeport Village, New Seasons Market, and multiple restaurants, shops, services, and amenities at the intersection of SW. Nyberg St. in the interstate. Residents are about 20 to 25 minutes from downtown Portland and within about 10 minutes from major medical facilities such as the legacy Meridian Park Medical Center close to the interstate.
Hallinan Homes for Sale
The median home value for Hallinan is about $650,000 but you'll find homes anywhere from $350,000 to $2.5 million, especially those on the lake, newly built, or offer more square footage and acreage. Rents are between $1800 and $3500 per month and there are approximately 3 to 10 properties for sale at any given time in Hallinan.
For more information on homes for sale in Hallinan, a Lake Oswego neighborhood, browse available listings above or contact our office at any time to schedule a showing or for similar properties in the area.
Contact a Hallinan Realtor®